I have only one thing to add, really, to the enormous pile of both professional and amateur Potter-related commentary online. Plot summary at Wikipedia, many interviews where Rowling finally "tells all," and of course enduring speculation. What did the Hufflepuff common room look like? What kind of toothpaste must Snape have used in order to manage a purple Patronus? Etc.
I've read and loved all the Harry Potter books -- they are literary confection and I truly enjoyed this final episode, even if the book won't count for my home study doctorate. ;)

Here's my thought, and it doesn't even contain any spoilers. About halfway through the book, it occurred to me that Harry's mental anguish, his internal conflict, his disappointment with his past and his longing for family, will all be resolved and his life will be fixed when he becomes a father. Seeing him in this light was strange and unfamiliar, and the fact that I had this thought told me that Rowling had done something special in following this boy from childhood into what obviously had become adulthood. If I was brought to the point where I realized that redemption was possible through having kids, then I was seeing him in a much different light than I saw him in book one, and Rowling's project, showing this coming of age in multiple thousands of pages, was a success.

That impressed me -- to bring your reader to his/her own realization of the "proper" outcome, just by showing the plot happening, is the ultimate accomplishment, for a writer of any kind of fiction. I thought she did a magnificent job and I really respect her for that.

I also appreciate that she added the "years later" epilogue. I think a lot of writers would have stuck up their noses at that type of thing, and acted all mysterious and "you'll have to imagine" or "no one can say" but she went ahead and drew out the whole thing clearly for her readers, and I don't think anyone felt that such a neatly tied bow at the end of the series was anything less than appropriate and kind. Well done.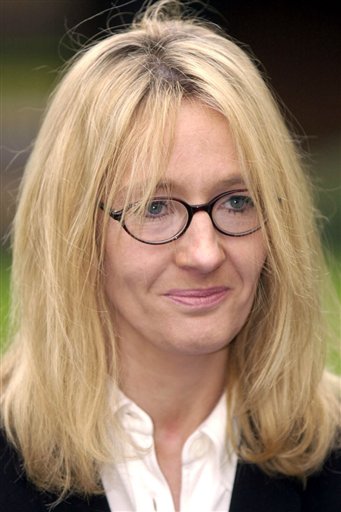 J.K. Rowling would like to add, "Buy my book!"